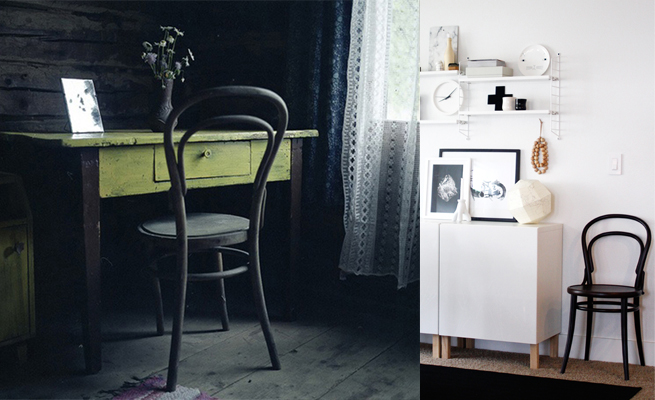 Few years ago this chair has celebrated anniversary - 150 years ! What makes No.14 so special? You can find it everywhere : at home, in a coffee shop, waiting room, in the attic or in the basement. With timeless design it can be equally lovely and comfortable as new chair, just pulled off the assembly line, or the old one, made and used long ago. Thonet no.14 is the best selling chair in last 100 years.


"It's one of the most beautiful chairs there is," said the famous furniture designer Konstantin Grcic. "And it has exactly the right weight. When you pick it up, it feels perfect. " Some people say it is the chair on which have seated more people than any other chair in history. At the time it was created, chair no.14 was the successful result of Michael Thonet experiment. He was German-born cabinetmaker. His idea was to produce the first mass manufactured chair, sold at an affordable price, attractive and appealing to everyone from aristocrats to common people.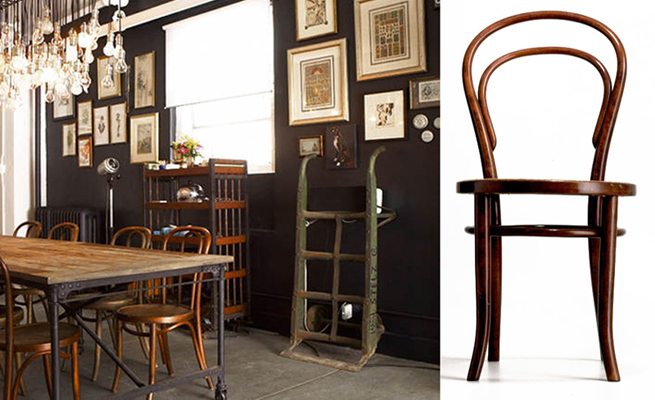 In that time, design of this chair was extremely innovative. Thonet perfected a process of bending wood into smooth but strong curves, giving completely new and fresh creative strategy in furniture design. Also, he devised a blueprint for mass production , by making the chair from fewest parts possible , standardizing their shapes.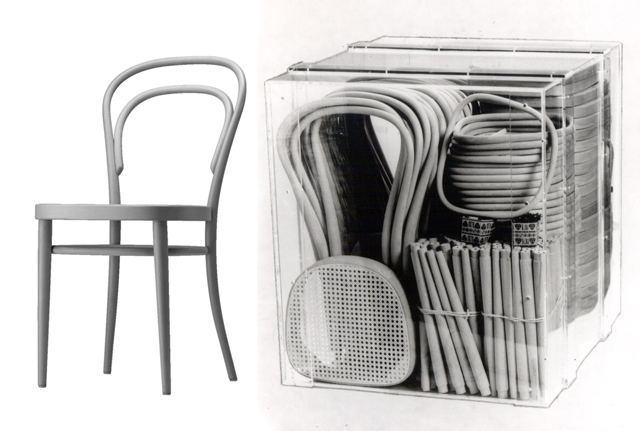 Design of Thonet no.14 is timeless. It just suits every era. Brahms sat on one to play his piano, and so did Lenin while writing his political ideas, Charlie Chaplin used this model in his movies, and millions of us enjoy sitting comfortably on them in cafés. Today, its design is as admired as ever. Just take a walk to the local cafes or bistros , and you'll find one.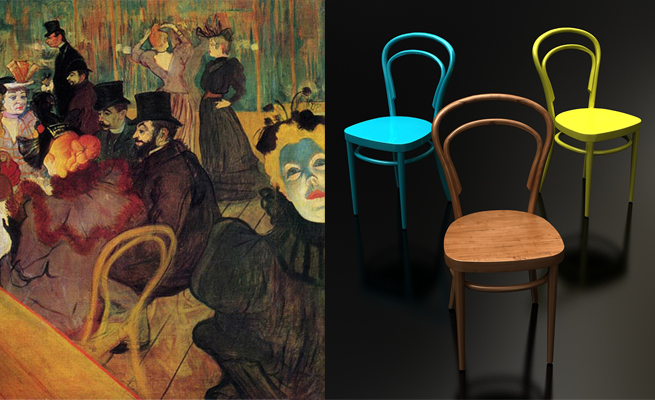 Thonet No.14 chair is manufactured by Thonet
You can see 3D furniture models of Thonet No.14 chair here:
https://www.3dfurniture.net/214-thonet-chair.html
You can see our 3d models of Thonet furniture here:
https://www.3dfurniture.net/catalogsearch/result/?q=thonet