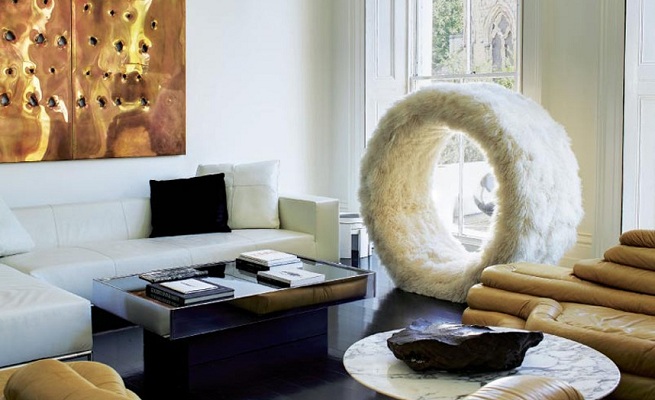 This prototype of sitting furniture ignores all rules of habitual sitting. It is difficult to categorize does man sit, lie, or just loaf on it... Author answer is : '' Man enjoys. In this relaxing loafing man might swing or rest, play or nap, do nothing or think about purpose of life, or how he is enough of sitting at the table.''
''Sitting Wheel'' is a true statement piece, representing the playful spirit of the author and 1970's design. Panton used the unthinkable pop art effects and all possible ''rainbow'' colores. Nowadays, his name is the global authority on colors and color standards for the design industry. His colour-system "Pantone" is still used all over the world. Beautiful purple in the form of his Sitting Wheel is Pantone Color of 2014 , under the name of Radiant Orchid, influencing fashion, interiors ,industrial and graphic design.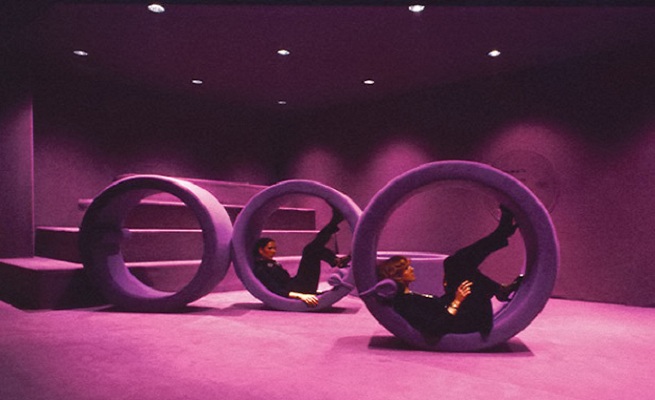 Verner Panton was a real hedonist. He loved the colores and he used them in his interiors. He loved the furniture of unusual forms , with specific shapes for lounging in privacy or with companions. His creations stood apart , even nowdays, and their dramatic colors and extordinary shapes have been used in a number of film productions and photo shoots , especially in the context of the futuristic vision of life or urban living. In those scenographies everything is twisted, ground, wall and floor are melting together, chandeliers-sculptures are crashing from ceilings, while everyone is lounging casually, enjoying in hedonistic vision of the future.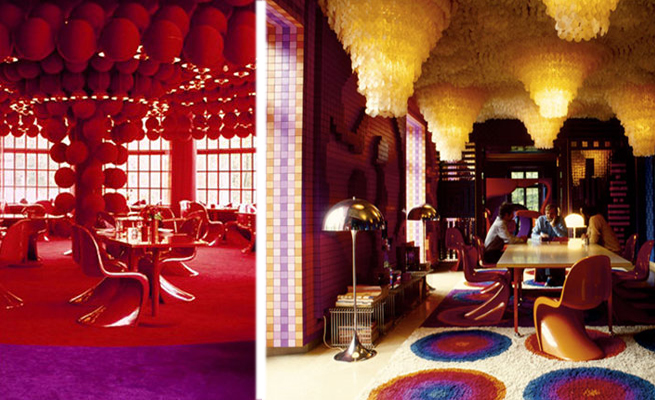 Panton was a visionary designer , but at the same time he was a great practitioner. His bold and abstract work, unique ideas and hedonistic creations were the absolute base and inspiration for today's innovative furniture design. Imagination and creativity are endless.
You can see our 3D furniture models of Panton furniture here:
https://www.3dfurniture.net/catalogsearch/result/?q=panton