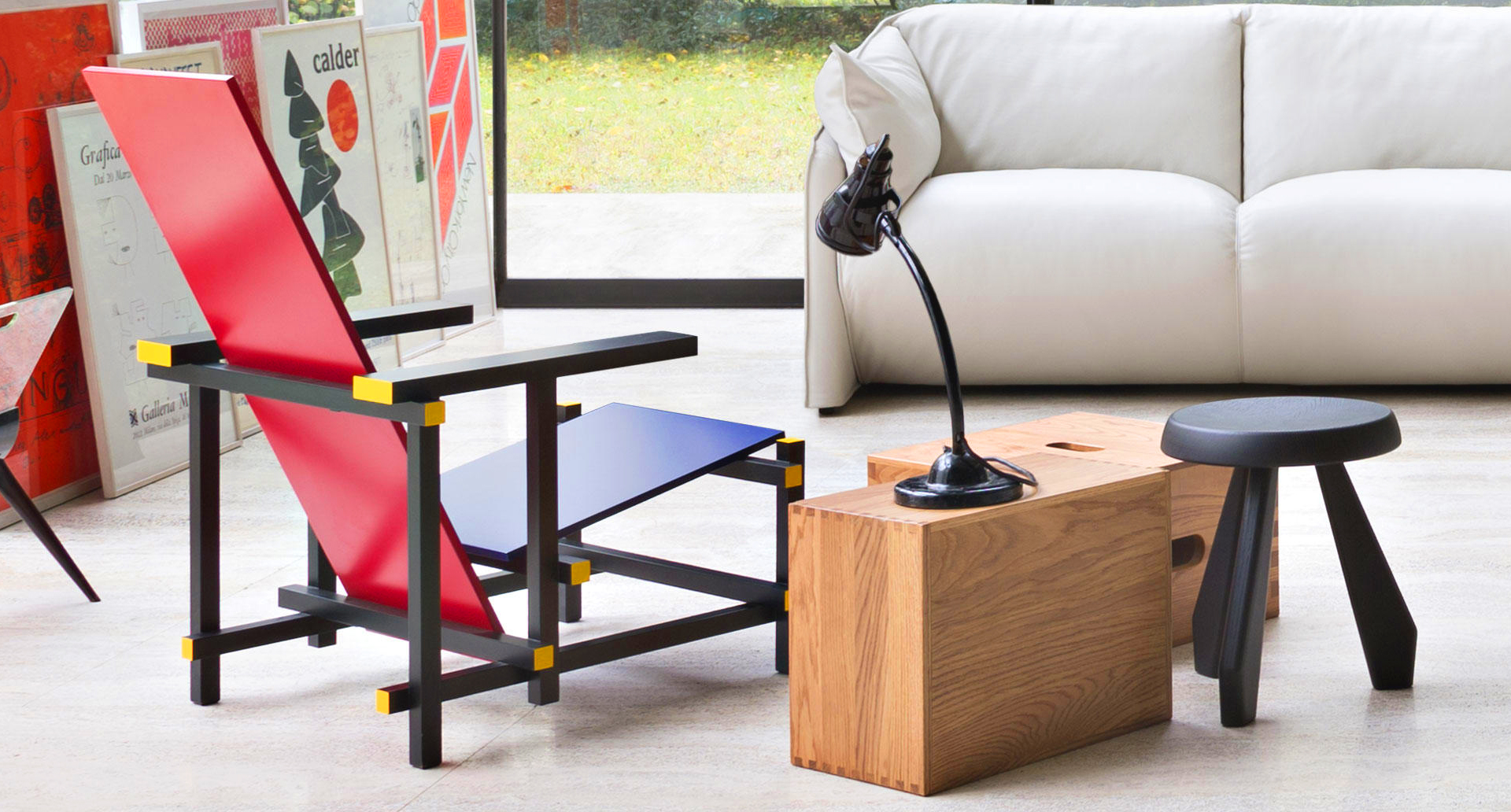 As it appeared , in 1918, this chair immediately became more than piece of furniture - symbol of the new aesthetics, that was , among the first, represented by painter Piet Mondrian. His co-thinker , architect and designer, Gerrit Rietveld and artists ,gathered around the avant-garde magazine '' De Stijl'', treated this chair as their manifest: object reduced to basic geometric forms ,with basic colors (blue, red, yellow). This neoplasticism was always more the question of esthetic than ethics, but never won the masses. It has been and remained a privilege of a few in culture.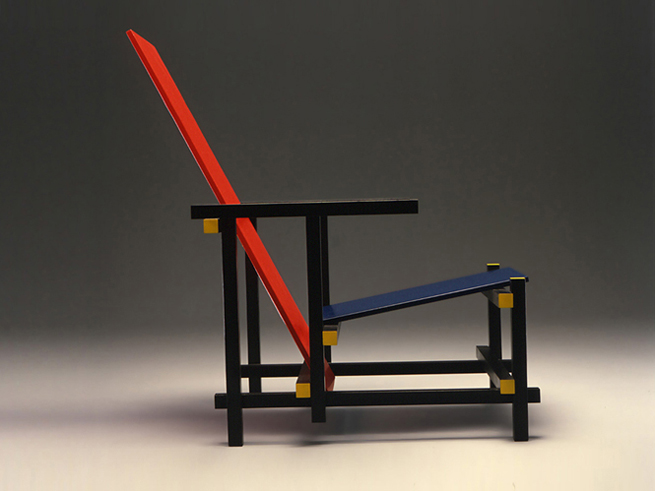 In neoplasticism dominates a silent eloquence, restriction of unnecessary. The main idea is reduction to the essentials of form and color. Visual composition is simplified to the vertical and horizontal directions, and only primary colors are used along with black and white. Planes are positioned specifically, without intersection, allowing each element to exist independently and unobstructed by other elements. All these characteristics are featured in Rietveld chair. Exception is tolerated only with strong arguments, such as seat or back support , where is certain angle adjusted to seating. But what kind of seating?
Its usage is timeless, there is no incuse of body on chair, because that would be disruption of form stoicism and the whole idea and belief. This restraint in usage might be understood as the gesture of atonement, for all sinful decoration bestiality that was present in architecture and design scene of that time and before. Especially in interior design.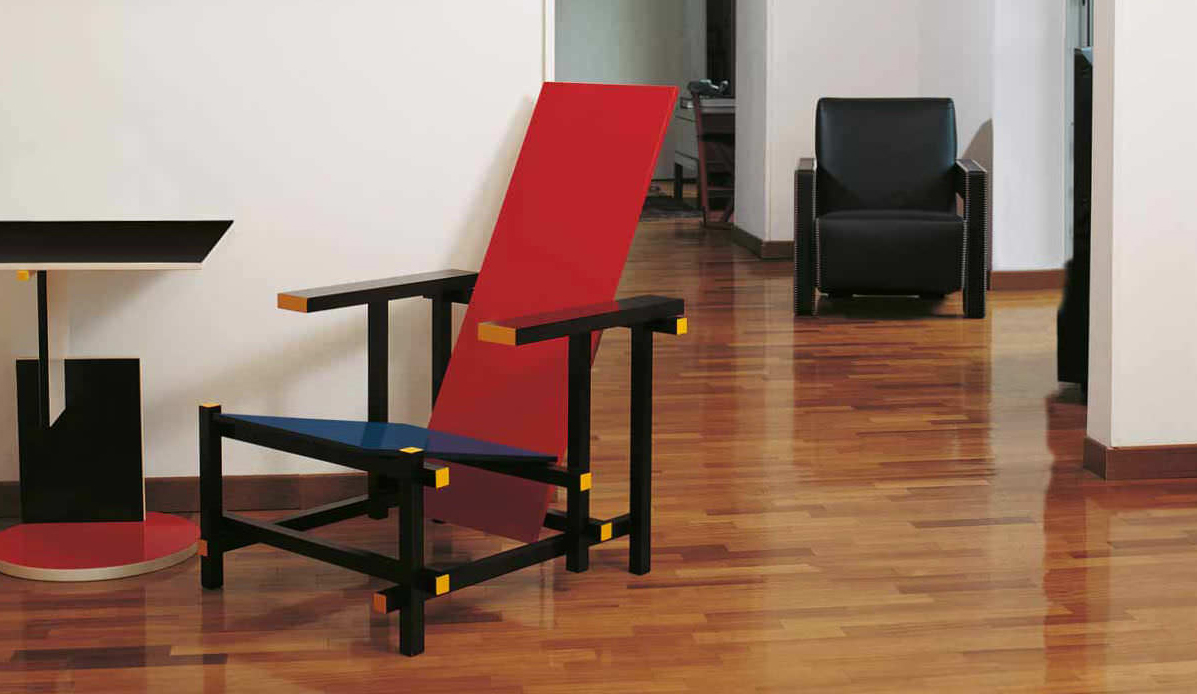 However, this kind of minimalism is not always the same. Under the name of minimalsim you can find elegant, classy simplicity, but also Spartan ,military strictness or ascetic void... With skillful idea manipulation, Gerrit Rietveld managed to secure longevity for this chair.
Simplicity and combination of three primary colors and grids of black lines has inspired the world of aesthetics for years. Ranging from home decor, architecture to fashion and even baked goods. The color blocking gives iendless combinations. We just need to experiment and enjoy variations.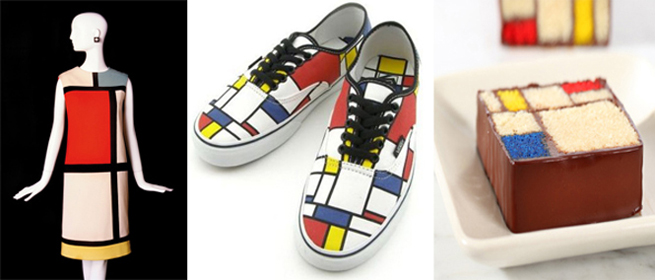 Red and Blue chair 3Dfurniture model:
https://www.3dfurniture.net/rietveld-gerrit-chair.html

Red and Blue chair by Gerrit T Rietveld is manufactured by Cassina
https://www.cassina.com/en/collection/chairs/635-red-and-blue