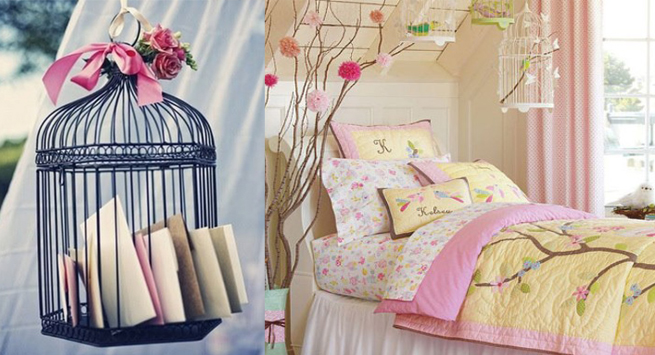 Some people seem to have an amazing talent to take some old, useless stuffs and turn them into beautiful and innovative décor pieces. Noticing beauty in everyday objects and giving them new life is fantastic ability. Some might say this skill seems innate, but actually we all have it, we just need to think and do things differently. Everything can be repurposed and reused.
We all have a lot of old stuff, lying around or getting rust somewhere in the house or backyard. Just think of them in more creative way, thinking about their timeless purpose and start your own reusable project.
Here is the simple idea to start: the bird cage.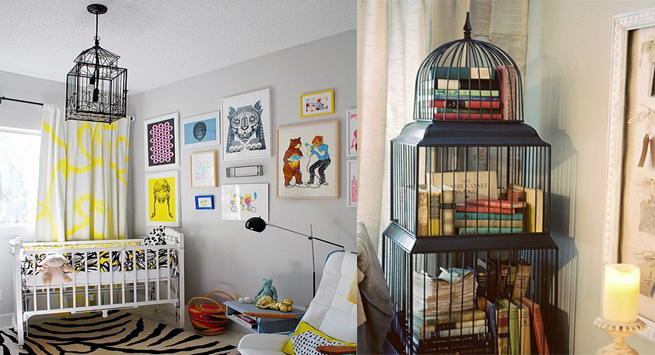 Because of its subtle shape, it can be used for many different functions.
Its delicate construction and contours are perfect for adding a personal and unusual touch to any room. And bird cage is so easy to find. Garage sales, thrift shops, previous pets... Most of us have old bird-cages laying somewhere , taking place and rusting. Now it's time to bring them to life, finding them new purpose.


Ideas are endless .... bird-cages might be a new way to hang indoor or outdoor potted plants, they can be fantastic lighting fixture, or unique decor for a child room, you might use them as card or paper storage..... Whatever you choose you will impress with your creativity.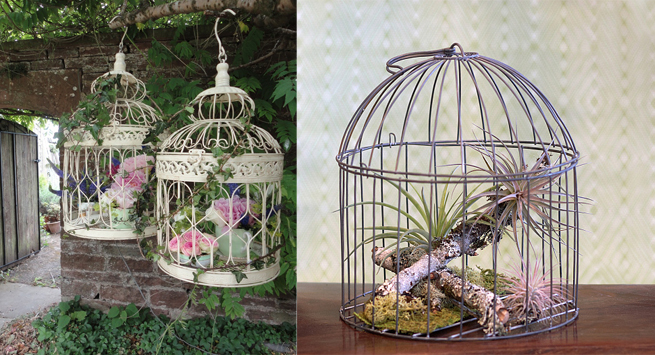 Here you can find 3Dfurniture model of bird cage :
https://www.3dfurniture.net/bird-cage-lamp.html